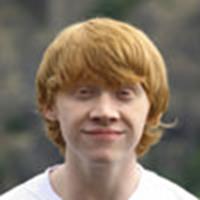 Rupert Grint
Rupert Grint to be interviewed on BBC Radio 1
August 31, 2006 at 8:06 PM ET
Geri Harry Potter Fan Zone (via SnitchSeeker)

rupert grint, driving lessons, edith bowman show
---
Rupert Grint from the Harry Potter movies is scheduled to be interviewed on the Edith Bowman show on BBC Radio 1 next week, the show airs weekdays from 1 pm to 4 pm (BST). No specific date has been announced but you can listen to the show via the web as well as submit questions to Rupert.
Rupert's appearance will coincide with the premiere

of his recent movie, Driving Lessons, in London on Monday, September 4th and it's release on Friday, September 8th.
UPDATE: Rupert is scheduled to appear on the show on Thursday, September 7th. Thanks Daniel.