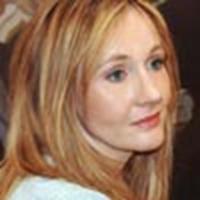 JK Rowling
JKR to receive honorary degree
June 22, 2006 at 9:13 AM ET
Geri MuggleNet (via 24dash.com)

jk rowling, jo rowling, jkr
---
JK Rowling, author of the Harry Potter series is to receive

an honorary degree recognizing her contribution to multiple sclerosis research, from the University of Aberdeen next month. Ms. Rowling, who lost her mother to the disease is also the patron of the MS Society Scotland

.
Ms. Rowling said of the honor:
I am extremely honoured to be receiving this honorary degree from such a distinguished Scottish university, with such a dynamic international reputation.
I am also particularly pleased to support the work that the university's institute of medical sciences is doing on MS research.
As the patron of the MS Society Scotland, and someone with personal experience of the devastating effects of MS, it is a great privilege to be able to help the institute continue its pioneering work into the causes and effects of multiple sclerosis.