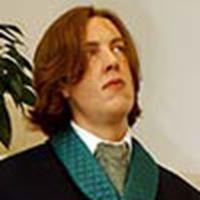 Oscar Wilde
Bloomsbury gets Wilde, buys classic works publisher
May 25, 2006 at 8:46 AM ET
Cheeser Yahoo! News (via Reuters.co.uk)

bloomsbury, oscar wilde, david mamet, metheun drama
---
Harry Potter publisher Bloomsbury (UK) has bought

Metheun Drama Ltd. for $4.4 million, the company said today.
The purchase adds to Bloomsbury the works of famous playwrights Oscar Wilde, David Mamet and others.
This announcement is in line with company chairman Nigel Newton's comments just a month ago about impending acquisitions Bloomsbury intends to make, in part to maintain long-term success after the end of the Potter saga. That report claimed Bloomsbury was the most cash-rich publisher in the world.