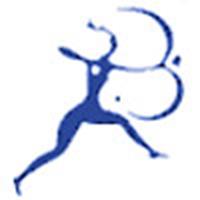 Bloomsbury's logo
Potter publisher ponders post-profit plans
April 10, 2006 at 11:12 PM ET
Cheeser Yahoo! News (via Guardian Unlimited)

bloomsbury, harry potter
---
The success of Harry Potter has made British publisher Bloomsbury the most cash-rich in its industry, writes The Guardian's Matt Seaton in an in-depth company analysis

.
With more than £50 million in its Gringott's vault, Bloomsbury is spending heavily to nab high-profile books from under the noses of competitors, in an effort to ensure that Potter's demise isn't also the end of their golden years:
The fact that Harry Potter and the Half-Blood Prince, the latest and sixth in the series, is also the penultimate cannot have escaped the attention of Bloomsbury's shareholders. Newton talks about sustaining the franchise with "launches" of Harry Potter products (audiobooks, cloth-bound boxed sets, and so on) until 2011, but the truth is that after the final volume of JK Rowling's series appears, probably in 2007 and then in paperback in 2008, the company has just three more years of mega-bucks revenues.
Company executives are confident they can continue to deliver big returns to stockholders, post-Potter. Founding editor Liz Calder said "the heart and soul" of the publisher will continue to be driven by mass-interest novels, both fiction and non-fiction, but its new strategy will be: "big names, big money."
"We have made a number of big purchases in the last six months," said Nigel Newton, Bloomsbury's chairman. "We're in a position to do so."