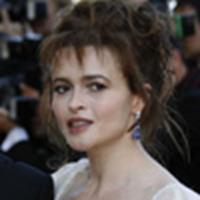 Helena Bonham Carter
Young Marauders, others cast for 'Phoenix'
May 25, 2006 at 5:49 AM ET
Cheeser CBBC Newsround

marauders, james walters, james utchen, alec hopkins, james utechen, young snape, young sirius, young lupin, harry potter and the order of the phoenix
---
James Walters is to be Young Sirius Black, James Utechen will play a Young Remus Lupin and Alec Hopkins will portray Young Severus Snape in Harry Potter and the Order of the Phoenix, it was reported

today by CBBC Newsround.
The trio of "Young Marauders" will provide a glimpse into Harry's parent's generation in the film, in which they portray several of the main adult characters while they were still at Hogwarts themselves.
In a major casting change, Helena Bonham Carter

will replace Helen McCrory as deatheater Bellatrix Lestrange, as McCrory now expects to be "heavily pregnant" during what would have been her filming. (Carter was last seen as Charlie's mom in Charlie and the Chocolate Factory. She also voiced a character in Wallace and Gromit: The Curse of the Were-Rabbit opposite Ralph Fiennes.)
Care of Magical Creatures Professor Grubbly-Plank will be portrayed by 25-year stage veteran Apple Brook. Finally, Jason Piper will play Bane the Centaur.
Pictures of the new trio will be posted as soon as we get them! (They are all relative unknowns, but HPANA has confirmed that Alec Hopkins is the teen in this photo, from a Newbury Theatre production

in 2003. Here's a group photo.)