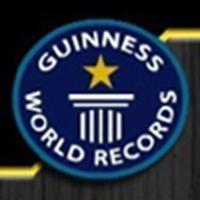 Guinness World Records
'GoF' DVD now a Guinness World Record holder
May 10, 2006 at 7:04 AM ET
Geri HPANA (via DanRadcliffe.co.uk)

harry potter and the goblet of fire dvd, goblet of fire dvd, gof dvd
---
Last month we told you that the Harry Potter and the Goblet of Fire DVD had become the fastest selling DVD ever in the UK. Well now, the DVD holds

the Guinness World Record for being the fastest selling DVD of all time beating out Shrek 2 and Star Wars: The Phantom Menace.
In the UK the DVD sold five copies per second

and in the US over 5 million copies

were sold on the first day of its release.
This achievement will be added to the 2007 issue of The Guinness World Records

book which will be released this coming August and will include a picture of the award being presented at Leavesden Studios in April.
HPANA wishes to congratulate everyone involved with the Harry Potter series and for bringing enjoyment to so many fans.