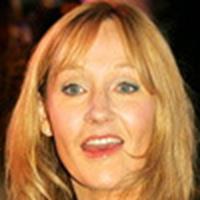 JK Rowlling
'Potter' author helps celebrities' children to privacy
May 4, 2006 at 1:43 PM ET
Geri Wizard News (via Press Gazette)

jk rowling, jo rowling, jkr
---
In an effort to protect her children, Harry Potter author JK Rowling sued British newspaper the Sunday Express for invasion of privacy when it published a picture of her son David last year.
Ms. Rowling recently won

a privacy case against the Daily Express, parent company of the Sunday Express, which now means that British newspapers are forbidden from taking photographs of the children of celebrities, in many situations.
Ms. Rowling commented:
I am delighted that my children's right to privacy has been recognised by the Daily Express. Neil and I will continue to protect that right, on our children's behalf, as vigorously as possible.