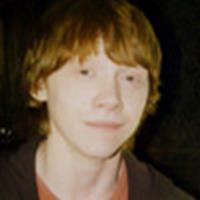 Rupert Grint
Rupert Grint attends Tribeca Film Festival
April 30, 2006 at 10:57 AM ET
Geri HPANA

rupert grint, driving lessons
---
Rupert Grint (aka Ron Weasley) from the Harry Potter movies is in New York this weekend to attend a showing of his movie

Driving Lessons at this year's Tribeca Film Festival.
Last night Rupert attended an event at the festival, also in attendance was actress Laura Linney who portrays his mother in his new film. You can see some photos from the event here

courtesy of Wire Image

.
Rupert will attend the 8:30 pm showing tonight of his movie and tickets may be available

at the door (no promise of availability). If you attend please let us know by sending some photos our way.
Thanks Page

.
UPDATE: Thanks to Mark for sending over a video

(in Quicktime, he apologizes for the quality of the sound) of Rupert's appearance this morning on Fox's Fox & Friends. You can also view the same video on RupertGrint.net

in Windows Media.