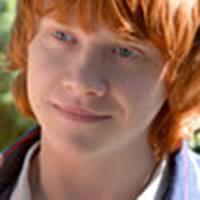 Rupert Grint in 'Driving Lessons'
Update: Rupert discusses 'Potter' and 'Lessons'
April 24, 2006 at 3:17 AM ET
eudaemonia HPANA (via ComingSoon.net/MTV)

rupert grint, driving lesson, hp5, harry potter and the order of the phoenix, order of the phoenix, filming
---
Rupert Grint

, a.k.a. Ronald Weasley in the Harry Potter films, recently conducted an exclusive interview with ComingSoon.net

in anticipation of his role in the film Driving Lessons, which will premiere in the Tribeca Film Festival later on this week (as previously reported). In the article, Rupert discusses the differences of his character and experiences between the two films, how filming for Order of the Phoenix is progressing, and a bit about his personal life beyond the cameras.
Here's an excerpt from the interview, which he mentions how he got involved in Driving Lessons:
I was in the middle of the fourth
Harry Potter
film, and I got sent this script. I just really liked it. I thought it would be a good thing to do. Then, I met [
Driving Lessons
director Jeremy Brock], and everyone there were just really nice people, so it just happened like that, really. It was just something so different from Harry Potter, that was quite an appealing part of it, because it was just no special effects, sort of lower budget, and a lot of driving, which sort of appealed to me quite a lot, as well. I'm actually learning now to drive in real life. It just worked really well, because there was a little gap between the two
Harry Potter
films, and it slotted in nicely.
To read the full interview, make sure to click here

. Additionally, two new video clips from Driving Lessons are also available online, which you can find here

.
UPDATE: MTV also recently published an article spotlighting Rupert where he talks about his kissing scene in Driving Lessons and the current scene he's filming in Order of the Phoenix, which involve the Room of Requirement. Click here

to read the interview.
Thanks to Robyn and Jennifer for the tips!