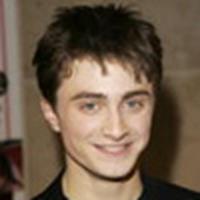 Dan Radcliffe
JK & Dan on Sunday Times 'Rich List'
April 21, 2006 at 4:04 PM ET
Geri The Scotsman

daniel radcliffe, dan radcliffe, jk rowlling, jo rowling, jkr
---
This weekend the Sunday Times will release

their 18th annual 'Rich List 2006.' The list will include Harry Potter author JK Rowling and actor Daniel Radcliffe.
Ms. Rowling tops the 'Film & Television Millionaires' category, while Daniel is listed at the number 8 spot in the 'Young Entertainers' under 30 category.
According to the press release

:
The magic of Harry Potter propels Joanne Rowling to the top of the list of millionaires in film and television and Daniel Radcliffe, the young actor who plays him in the films into the top 10 of the young entertainers list at 8. Aged 16, Radcliffe is also the youngest entrant in the list of 100 richest young people, where he is ranked 33 with his GBP14m fortune. Rowling, 40, is worth GBP520m off the back of six books and four films, three of which are among the top 10 grossing films worldwide of all time.
Editor's Note: Please treat this as idle gossip as no official word from either of their camps will be released about this news and we shouldn't always believe what we see in print, regardless of the outlet.