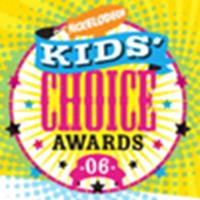 Nick Kids Choice Awards
Reminder: Vote for Potter at the Nick awards
March 31, 2006 at 9:00 PM ET
Geri HPANA

nickelodeons kids choice awards, kids choice awards, harry potter and the goblet of fire, goblet of fire, harry potter and the half-blood prince, half-blood prince
---
This is just a quick reminder that you can still vote

for Harry Potter and the Goblet of Fire as well as Harry Potter and the Half-Blood Prince for this year's Nickelodeon's Kids Choice Awards.
Half-Blood Prince is up against A Series of Unfortunate Events, The Chronicles of Narnia and The Giving Tree in the Favorite Book of the Year category.
While Goblet of Fire is in the Favorite Movie of the Year category and up against Charlie and the Chocolate Factory, Are We There Yet? and Herbie: Fully Loaded.
The awards show airs tomorrow night, Saturday, April 1st at 8 pm, please check your local listings for times.