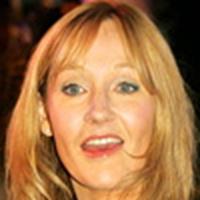 JK Rowling
JKR to be on the 'Richard & Judy' show in June
March 25, 2006 at 9:42 PM ET
Geri MuggleNet

jk rowling, jo rowling, jkr
---
Fans in the UK of Harry Potter author, JK Rowling, will be able to watch an interview with her on the Richard & Judy show

on June 19th. The interview will be the first of a two-part session with the author that they will be using to kick off the return of their show.
As of now, no information is available as to what will be discussed, but I'm sure we all will want to hear some news about book 7.
UPDATE: According

to CBBC Newsround:
Potter author J K Rowling has confirmed that she'll be appearing as a guest on The Richard and Judy Show - a daytime chat programme.
A spokesperson for the author said that no date had been set for interview, but that it would be sometime in June or July 2006.