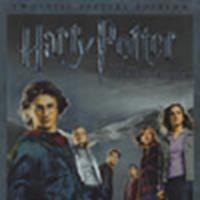 'GoF' DVD
'Goblet of Fire' DVD flies off the shelves
March 15, 2006 at 10:09 PM ET
Geri Wizard News (via Pan & Scan)

goblet of fire dvd, goblet of fire movie dvd
---
According to reports

the Harry Potter and the Goblet of Fire DVD has sold 9 million copies (widescreen and full screen versions) in it's first week of sales in North America, easily becoming the top-selling DVD so far this year.
The movie sold 5 million copies on it's first day of sales

and has yet to be released in Europe and Asia. All three previous films in the Harry Potter series reappeared

in the top 20.