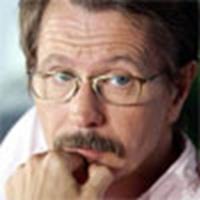 Gary Oldman
No 'Sirius' deal yet, says Oldman's manager
February 8, 2006 at 2:03 PM ET
Cheeser HPANA

gary oldman, sirius black, harry potter and the order of the phoenix, harry potter 5 movie
---
Gary Oldman has not yet been presented with or signed a contract to appear in Harry Potter and the Order of the Phoenix, HPANA has confirmed.
Despite a recent statement from the studio, we have learned and double-confirmed that no agreement has been made.
"At this time Gary Oldman is not set to appear in the next Potter film," manager Doug Urbanski told HPANA. "I cannot explain why the studio confirmed his appearance."
It's unlikely Oldman wouldn't reprise his role as Sirius Black in the fifth film.
Note: This does not imply he won't be in the movie, just that there's no current definitive agreement for him to appear.