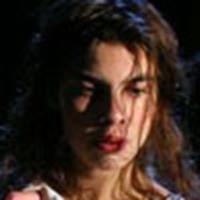 Natalia Tena will be Tonks
Luna, Tonks, Umbridge, Mrs. Figg & Bellatrix have been cast
February 2, 2006 at 7:43 AM ET
Geri CBBC Newsround

harry potter and the order of the phoenix, order of the phoenix
---
The roles of Luna Lovegood, Nymphadora Tonks, Dolores Umbridge & Bellatrix Lestrange have been cast for Harry Potter and the Order of the Phoenix, it was announced

this morning.
As expected, Imelda Staunton

will play new DADA teacher Professor Umbridge. The role of Luna Lovegood will be played by 14-year-old Evanna Lynch from Ireland who was one of the thousands of girls who auditioned in London a few weeks ago.
We previously mentioned that Helen McCrory

had been cast as Bellatrix and now she has been officially confirmed. Ms. McCrory has appeared in Casanova and The Count of Monte Cristo as well as numerous British TV shows.
Natalia Tena

, who recently appeared in Mrs. Henderson Presents with Judi Dench & Bob Hoskins will be playing hair-changing Tonks.
We finally

get to see the character of Mrs. Figg who will be played by actress Kathryn Hunter

, who has appeared in Orlando and All or Nothing.
Principal photography is scheduled to start on Monday, February 6 at Leavesden Studios.
UPDATE: You can view some pictures of Evanna Lynch here

courtesy of CBBC Newsround.