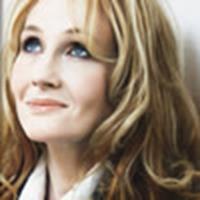 JK Rowling
Rowling's choices of books students should read
January 30, 2006 at 9:34 PM ET
Geri HPANA (via The Herald)

jk rowling, jo rowling
---
In a debate on literature and the curriculum famous authors such as Harry Potter author JK Rowling and Philip Pullman have created

lists of books that all pupils should read. At the top of Ms. Rowling's list are Wuthering Heights and Charlie and the Chocolate Factory.
Rowling choices:

Wuthering Heights -- Emily Bronte
Charlie and the Chocolate Factory -- Roald Dahl
Robinson Crusoe -- Daniel Defoe
David Copperfield -- Charles Dickens
Catch-22 -- Joseph Heller
To Kill a Mockingbird -- Harper Lee
Animal Farm -- George Orwell
The Tale of Two Bad Mice -- Beatrix Potter
The Catcher in the Rye -- JD Salinger
Hamlet -- William Shakespeare
Their lists were published in the yearly issue of Royal Society of Literature magazine

.
Anthony Gardner, editor of the magazine said:
My impression is that when you are recommending books for children there are books that have stood the test of time and are always going to be popular ... but inevitably people are always going to want to make an effort to keep children in touch with what is being written at the moment.