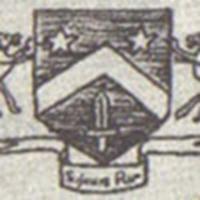 Black Family Tree to benefit Book Aid
January 28, 2006 at 8:20 PM ET
eudaemonia HPANA (via News Tip)

jk rowling, jo rowling, joanne kathleen rowling, j.k.
---
JK Rowling

, along with other renowned authors, has donated handwritten work to be auctioned off for the benefit of Book Aid International

. The organization is responsibile for "putting books into the hands of the world's most disadvantaged readers."
The Harry Potter author has put up for auction a drawn layout of the Black Family Tree, which was first introduced to readers in (the fifth book) Order of the Phoenix, that reveals members of the wizarding community not previously mentioned in the series -- although with familiar surnames. The Daily Telegraph

has recently released a portion of this drawing and scans of their article

are available online, courtesy of TLC.
The items are to be auctioned on the 21st of February -- click here

for more information. Thanks to Pearl for the tip!