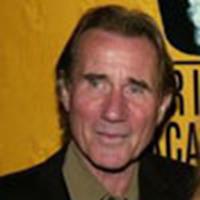 Jim Dale
Dale's opinion on Harry
December 6, 2005 at 7:47 PM ET
Geri Yahoo! News (via Daily Mirror)

harry potter, jk rowling, jim dale
---
It would seem that when a statement is given credence by newspapers and web sites all over the world people begin to think that is true. Such is the case when Harry Potter narrator Jim Dale expressed his opinion that author JK Rowling would kill Harry off in the last book.
The article

that started the rumor is basing their headline on a comment by Mr. Dale:
She's lived with Harry Potter so long she really wants to kill him off.
This of course is Mr. Dale's opinion and in no way reflects comments made by JK Rowling. We of course won't know the outcome of Harry's fate until we have read the book.