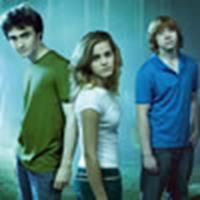 Daniel, Emma and Rupert
Radcliffe, Heyman and 'GoF' photos on EW online
November 4, 2005 at 10:43 AM ET
eudaemonia HPANA (via News Tip)

harry potter and the goblet of fire movie, goblet of fire movie, movie 4
---
Entertainment Weekly's website has their feature on Harry Potter posted. You can check it out at the following:
Expect to have scans of the magazine soon, as this is likely to just be excerpts from this upcoming issue. Thanks to Nicole for the tip.
UPDATE: You can now view scans from the magazine here

.