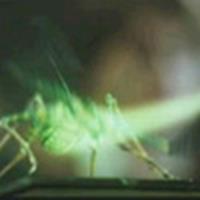 New 'GoF' trailer
Full theatrical 'Goblet of Fire' trailer released
September 15, 2005 at 10:04 AM ET
Cheeser HPANA (via AOL Moviefone)

harry potter and the goblet of fire trailer, harry potter trailer, harry potter goblet of fire, harry potter 4
---
As was announced yesterday, the theatrical trailer for Warner Bros.' Harry Potter and the Goblet of Fire has been released online at AOL Moviefone.
For much of today, they will have exclusive rights to present the 2 minute, 20 second promo. We expect even higher-quality, direct links in multiple video formats from WB this afternoon.
The Leaky Cauldron has published their handy shot-by-shot

book-to-movie comparison and you can see screencaps of the new trailer here

.
Residents in southern Florida may qualify for a free pass

to Tim Burton's Corpse Bride courtesy of DanRadcliffe.com. The Goblet trailer is attached to that film, so it's a great way to see it on the big screen for free (and catch another great movie at the same time).
UPDATE: See the new UK trailer, with even more new footage.