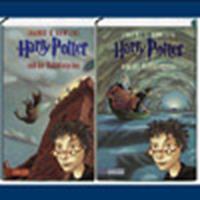 German 'HBP' covers
German publishers of 'HBP' want your vote
August 9, 2005 at 9:39 AM ET
Geri HPANA

harry potter and the half-blood prince, half-blood prince, book 6
---
The German publishers of Harry Potter and the Half-Blood Prince Carlsen Verlag

, are asking for the public to vote on the cover of the book, which is being released on October 1st. The German title of Half-Blood Prince will be Harry Potter und der Halbblutprinz.
Just go here

to vote for the cover of your choice. Voting ends on August 13th.
Thanks to the many people who sent this in.