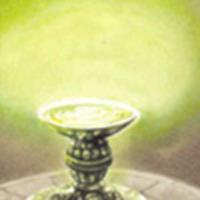 UK Children's back cover artwork
Bloomsbury releases back cover art and summary
July 14, 2005 at 9:39 AM ET
Geri HPANA (via Bloomsbury)

harry potter and the half-blood prince, half-blood prince, book 6
---
UK publisher of the Harry Potter books released the back cover with summary of the Children's edition of Harry Potter and the Half-Blood Prince this morning, spoilers are visible.
You can view the Bloomsbury back cover and summary here

, read at your own risk.
Thanks to the many people who sent this in and if you choose to leave a comment do not post anything from the summary in your comment.