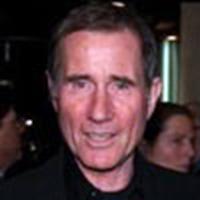 Jim Dale
Jim Dale talks about 'Half-Blood Prince' audio process
June 23, 2005 at 11:44 AM ET
Geri Yahoo! News (via Fort Wayne Journal Gazette)

harry potter and the half-blood prince, half-blood prince, book 6, jim dale
---
As the 'voice'

behind Harry Potter Jim Dale is privy to knowing what happens in the books before many of the fans. In a recent interview he discusses the process he uses when recording the books, the secrecy involved and his career.
Mr. Dale had this to say about the recording:
I couldn't even tell my wife what happened. The children and grandchildren of some of my friends are begging me to tell them what happens.
The audio version of Harry Potter and the Half-Blood Prince goes on sale the same day as the book, July 16th.
UPDATE: Barnes & Noble has posted a video

interview with Mr. Dale in which he describes how he got the job for the audio books and the process of coming up with the voices of each of the characters.