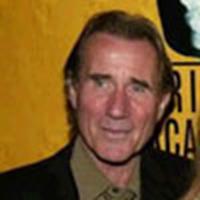 Jim Dale
Jim Dale to host Barnes & Noble 'Potter' party on July 15
May 24, 2005 at 12:22 PM ET
Geri Yahoo! News (via Business Wire)

harry potter and the half-blood prince, half-blood prince, book 6, jim dale
---
Barnes & Noble announced

today that actor and Harry Potter audio book reader Jim Dale

will host a midnight event to celebrate the release of Harry Potter and the Half-Blood Prince in New York City on July 15.
Jim Dale, the famed actor responsible for bringing the Harry Potter characters to life on audio books and winner of the Audie Awards' prestigious 2004 Audio Book of the Year for his work on Harry Potter and the Order of the Phoenix, will host the Midnight Magic Party at the Union Square Barnes & Noble (33 East 17th Street) in Manhattan.
Special in-store events and parties are being planned for more than 660 Barnes & Noble

stores across the country.