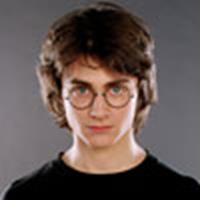 Harry Potter
Super hi-res photos from 'Goblet of Fire'
March 29, 2005 at 4:06 PM ET
Cheeser HPANA (via Warner Bros.)

harry potter and the goblet of fire pics, harry potter 4 photos, new harry potter pictures, harry potter and the goblet of fire
---
Warner Bros. has kindly sent us super high-quality versions of the new Harry Potter and the Goblet of Fire stills that appeared in French magazine Premiere last week.
They include excellent shots of the trio and other characters, unfettered by overlaying text. Caution: The images are very large. Pure enjoyment:
Many thanks to WB! Per our no-watermarking policy these images are clean.