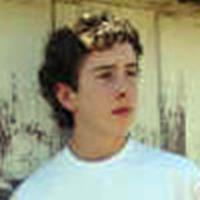 Brandenn Bremmer
Genius 'Harry Potter' fan dead at 14
March 20, 2005 at 8:33 PM ET
Cheeser HPANA (via Telegraph.co.uk)

brandenn bremmer
---
Brandenn Bremmer proclaimed at age 3 that he didn't want to continue going to preschool. He graduated high school at age 10 and started college at 11. In 1996, he sat for an IQ test, and after refusing to finish it, scored a partial 178 (only one in a million people score above 174, and above 150 is considered "genius").
On Friday, he was found

dead at his Nebraska home from an apparently self-inflicted gunshot wound to his head. He was 14.
Brandenn was reserved, but not withdrawn, and played with children of his own age in addition to studying physics with adults 10 years older than himself, according to tutors at Colorado State University. He recently started biology courses after saying that he wanted to become an anaesthesiologist.
But Brandenn also pursued the same sort of hobbies and interests as other boys of his age. For his high school graduation picture, he darkened his hair, wore round wire-rimmed spectacles and put on a red cape to look like his favourite character, Harry Potter.
Our hearts go out to his family. It may never be known why he chose to commit suicide, but there are many, many resources available for others who may be thinking of suicide. Here are just a few: