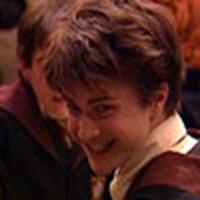 Harry Potter
New images from 'PoA' DVD in high-res
November 17, 2004 at 7:58 PM ET
Cheeser HPANA (via Various)

harry potter and the prisoner of azkaban gallery, poa pictures, harry potter and the prisoner of azkaban
---
We're getting e-mails from various and sundry individuals who have "accio"'d an advance copy of Harry Potter and the Prisoner of Azkaban DVD, and have posted beautiful galleries of the before-seen deleted clips and more.
Here are some of our favorites:
There's loads more, too (possibly too much, in fact). Check out these superbly organized galleries

(thanks to HarryLatino

for the tip), and this gallery

from Hungarian Honeydukes

.
We can't promise everything'll stay online, so grab 'em while you can!