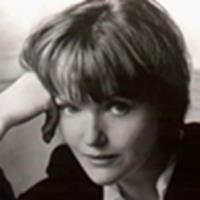 Miranda Richardson
Rita Skeeter has been cast for 'Goblet of Fire'
July 23, 2004 at 8:06 PM ET
Geri The Leaky Cauldron

miranda richardson as rita skeeter, rita skeeter, goblet of fire, harry potter and the goblet of fire
---
Extremely reliable sources have told The Leaky Cauldron

that British actress Miranda Richardson

has been cast to play Rita Skeeter in Harry Potter and the Goblet of Fire.
Ms. Richardson has recently finished filming The Phantom of the Opera which is being released in December 2004 and is widely known for being in such films as The Hours, Get Carter, The Crying Game and Sleepy Hollow.
This of course is just a rumor as it was reported earlier

this year in an interview in Now! magazine that Rosamund Pike had been cast in the role.
Once we receive official confirmation from Warner Bros. we will let you know.