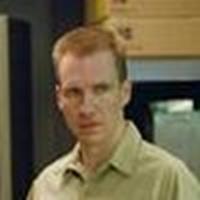 Ralph Fiennes
New name attached to Voldemort
June 25, 2004 at 8:03 AM ET
Geri HPANA (via Daily Mail)

---
Let the rumors continue. In yet another article that will surely have fans talking, the Daily Mail from the UK is reporting

that Ralph Fiennes

is in talks to play Lord Voldemort in Harry Potter and the Goblet of Fire which is currently filming.
This of course follows previous reports that Rowan Atkinson and John Malkovich had also been in negotiations for the role, both of which have been denied by the powers that be.
Please note that this is a rumor and I'm sure won't be the last, and as with all rumors has to be confirmed by Warner Bros. We will update if we hear anything.