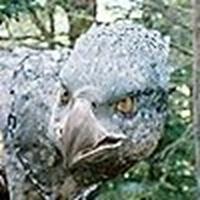 Buckbeak
New pic of Buckbeak, Hermione, and Harry
May 18, 2004 at 6:06 PM ET
grae Yahoo! News (via Hollywood.com)

Harry Potter, Prisoner of Azkaban
---
Hollywood.com

posted this new image of Buckbeak, Hermione, and Harry, along with a few other pictures

you may or may not have seen before.
Thanks also to The Leaky Cauldron

for pointing out that German website OutNow

has posted some quite large versions

of images from Harry Potter and the Prisoner of Azkaban. After clicking on a picture, simply click on "Bild in Originalgrosse zeign" to blow up the image.