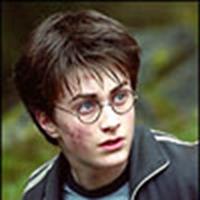 Harry Potter
UK contest to see 'Prisoner'
May 17, 2004 at 10:50 PM ET
Geri HPANA (via CBBC - Blue Peter)

---
For fans in the UK -- you now have a chance to win two tickets to the premiere of Harry Potter and the Prisoner of Azkaban in London courtesy of the TV show Blue Peter

.
As our representative, not only will you get to see the film before everyone else, but you'll also have exclusive access to the press area and maybe the chance to interview the stars of the film as they arrive.
In return, all we ask is that you share the experience with us, so a Blue Peter camera crew will be with you to film your report of a day that you'll never forget!
To be our representative at the premiere on May 30th, all you have to do is finish this sentence in ten words or less:
Blue Peter should magic me to the movies because................................
The closing date for entries is Friday 21st May and on Monday 24th May we'll announce on the show who's been chosen. Entry is only by post, so please don't send in your entry by email!
Thanks to Annie for the tip.