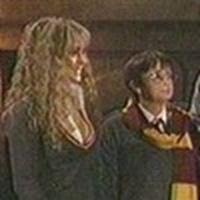 Hermione & Harry?
Video and transcripts of Saturday Night Live sketch
May 3, 2004 at 1:03 PM ET
grae MuggleNet

Saturday Night Live, Harry Potter, Lindsay Lohan
---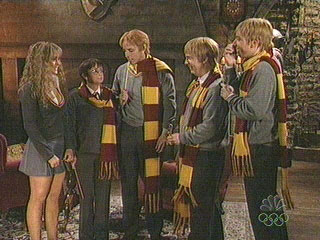 Thanks to MuggleNet for posting video clips

at their site of Saturday Night Live's Harry Potter sketch featuring Lindsay Lohan

, where the boys at Hogwarts are fascinated by a couple of, erm, developments over the summer. You can click here

to see more pics (Thanks to A.B. for the tip!)
Veritaserum

has also posted a transcript

of the skit.