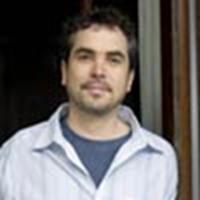 Alfonso Cuarón
New interview with Alfonso Cuarón
April 24, 2004 at 7:30 PM ET
Geri HPANA (via Emma-Watson.net)

---
Thanks to Jo at Emma-Watson.net

for scans of a recent interview with Alfonso Cuarón

from the May issue of Xpose magazine. In the interview Y tu Harry También Alfonso discusses how he felt about taking charge of Harry Potter and the Prisoner of Azkaban and about his hesitations of taking the job.
From the interview:
"Actually, you know that for me I thought it was going to be very hard. A Little Princess helped a lot, in the sense of being a film that the audience likes and that producer David Heyman liked and Warner Bros liked, and that the whole thing helped the decision of me making this film. It had proven that I could work with the kids, and in that sense it was very influential on this movie, because my latest movie then was Y Tu Mamá También and people would make the case that that's not a good transition..."
"You didn't want people go to into this third movie and feel that they're in a alien world - they have to feel that they're in the same universe, and it has to be recognizable enough, but at the same time I want to have fun adding of my own, and the great thing is that I felt so comfortable with this, because I loved the book. And after been Harry Potter ignorant when it was offered to me, I read the book and it was great."
On page 4

of the interview is a very interesting article about how they made the dementors. You can read the whole interview here

.