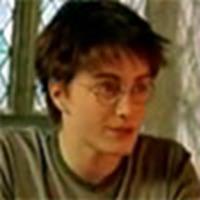 Daniel Radcliffe as Harry Potter
New pics of Dan/Harry
April 23, 2004 at 10:59 AM ET
Cheeser DanRadcliffe.com

---
DanRadcliffe.com has posted two very high-quality scans

of the covers of the new Harry Potter and the Prisoner of Azkaban coloring and sticker books, featuring none other than Daniel Radcliffe. Who'd have guessed?
Thanks very much to Andie for scanning the new POA Coloring and Sticker Books that she just received! The cover on one of these is different than the ones we saw previously. And did I mention how big they are?
There's also a small (for now) new pic of Dan

from YM magazine's site, which is presumed to be bigger in the printed version. I'm sure we'll be seeing it soon, but this one should make a nice avatar.
Update: Thanks to Page over at DanRadcliffe.co.uk

we now have a larger scan

of the picture from YM magazine (it may take some time to load).