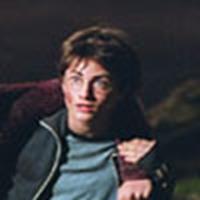 Harry Potter
The reasons why we can't wait to see 'Prisoner'
April 21, 2004 at 8:28 PM ET
Geri ComingSoon.net (via Entertainment Weekly)

---
Entertainment Weekly

have counted down the most anticipated movies of the summer and on the list of 10 Harry Potter and the Prisoner of Azkaban lands at number 2, ahead of Shrek and behind Spiderman.
According to EW here are the reasons

we can't wait to see the movie:
WHY WE CAN'T WAIT: We've had to endure more than 18 months without a new "Potter" picture. Plus, we're intrigued by the choice of Alfonso Cuarón (Y Tu Mama Tambien) as director.
THE PREMISE: Renegade wizard Sirius Black (Gary Oldman

) escapes from Azkaban prison and comes looking for Harry now in his third year of study at Hogwarts.
SOURCE: The third book in J.K. Rowling's projected series of seven "Harry Potter" novels
THE BACK STORY: Chris Columbus, who directed the first two "Potter" movies, stepped back and took a producer's title this time. Successor Cuarón may be best known for his racier recent work, but he also directed the underrated 1995 kids' film A Little Princess.
BURNING QUESTION: Will Cuarón's vision, darker and more freewheeling than that of Columbus, scare the kiddies and alienate the fiercely protective "Potter" purists? And will fans embrace a new Dumbledore (Michael Gambon, taking over from the late Richard Harris)?
COME FOR: A streetwear-clad, angry, "punk rock" Harry, (in Radcliffe's words)
STAY FOR: New additions to the Hogwarts bestiary -- Dementors and hippogriffs, oh my!