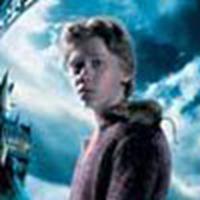 Ron Weasley
German 'Prisoner of Azkaban' character posters
April 19, 2004 at 9:45 AM ET
Cheeser HPANA (via AOL Germany)

german harry potter, harry potter and the prisoner of azkaban movie, prisoner of azkaban pictures, harry potter movie posters
---
Inar from Germany has sent us four new Harry Potter and the Prisoner of Azkaban movie posters with themed character poses of the main characters:
Note: The images below have been superceded by larger English versions available here.
These were featured on AOL Germany

, according to Inar. We'll try to get larger pictures soon.
Update: Take a time machine back to the Chamber of Secrets and check out the character posters for that movie

, courtesy Veritaserum.