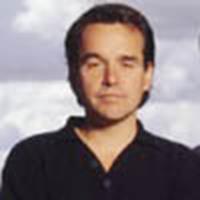 Chris Columbus
Columbus is impressed by Cuarón
April 5, 2004 at 4:20 PM ET
Geri Wizard News (via Sci Fi Wire)

---
Chris Columbus

, past director of the Harry Potter movies & current producer of Harry Potter and the Prisoner of Azkaban told SCI FI Wire

that he's impressed with how director Alfonso Cuarón

has assumed the director's chair for the next movie.
Columbus, who has already seen Azkaban three times says this about the movie:
"As a director I've always been excited about sequences. In Azkaban, that kind of scene for me is the first attack on the train by the Dementors. It's such a beautifully directed scene that Alfonso has done. I remember that scene immensely. And there's also Harry's (Daniel Radcliffe

) first ride on the hippogryph, which is just magical and poetic. I keep thinking about those scenes constantly and [also about] how proud I am to be involved in them, but mostly how wonderful a job Alfonso has done as a director.