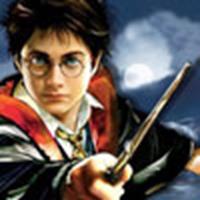 Prisoner of Azkaban 2005 Calendar
New 'PoA'-related images
March 12, 2004 at 4:08 PM ET
Cheeser HPANA (via Various)

harry potter and the prisoner of azkaban, prisoner of azkaban movie, prisoner of azkaban pics, harry potter 3, harry potter game
---
Thanks to Lukullus for finding the videogame box image of the German edition of Harry Potter and the Prisoner of Azkaban at Amazon.de:
Also check out the new poster for the movie, as pictured on Latino Review

, hanging on an exterior wall at Warner Bros.' Los Angeles lot:
Thanks to MuggleThai

for the tip!
More on the poster, from reader Hargon:
My source at Warner Brothers has confirmed that the first teaser poster for Harry Potter 3 will be hitting theaters in approximately 2 weeks from today (Thursday). I am unaware what image WB will use at the moment.
Finally, some more new products at Amazon, with pictures:
Thanks to Stephanie from Devoted to Harry Potter

and Baxter for the tips.