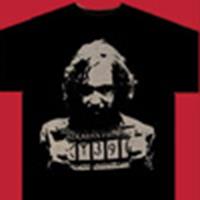 New HP tees
Hot Topic proffers new Harry Potter t-shirts
March 5, 2004 at 11:19 PM ET
Geri HPANA

harry potter t-shirts,hot topic t-shirts,hot topic,sirius black,muggle,seeker,harry potter,harry potter and the prisoner of azkaban
---
In January and February we reported that Hot Topic had depleted their stock of those "Have You Seen This Wizard?" t-shirts

due to very popular demand. Now we can let you know they have replenished their supplies for your ordering pleasure.
We are also happy to say that they are now offering several additional new t-shirts

, so get ordering before they run out again.
Thanks to Michelle for the tip.