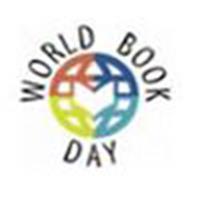 Do you have a question for JK Rowling?
February 24, 2004 at 9:06 PM ET
Geri HPANA (via Various)

---
Thanks to The Leaky Cauldron

for letting us know that Harry Potter author JK Rowling will take part in an online web-chat for The World Book Day Online Festival

on March 4 between 10 and 11am

(in the UK) and you may be one of the lucky persons to ask her a question.
This web-chat will include 12 questions from winners of a national school's competition as well as some lucky questions from fans.
Rowling says:
"For me, being online is one of the best ways to get to Harry Potter fans; it's immediate, spontaneous and fun. So I'm thrilled to be taking part in the World Book Day Online Festival where I can talk to readers from around the world."
According to CBBC Newsround

Rowling has agreed to answer one question from a Newsround viewer or reader. You can send a question through their website

or the mail.