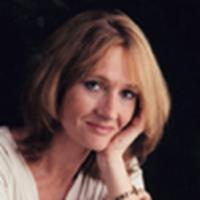 Queen invites Rowling to the palace to celebrate Woman's Day
February 3, 2004 at 6:46 PM ET
Geri Wizard News (via AFP)

---
Queen Elizabeth II will welcome 200 women

including Harry Potter creator J.K. Rowling to lunch at Buckingham Palace next month as the world celebrates International Woman's Day

.
On March 11, three days after the rest of the world celebrates International Woman's Day, the Queen will host a lunch to honor mothers and working women. Hosting the event with Queen Elizabeth will be her daughter, Princess Anne, as well as Sophie Rhys-Jones, wife of the queen's youngest son Prince Edward.
The spokeswoman stressed that the celebration was not for blueblood and superstars alone:
"It will be the first all-female event at the palace. It's not just well-known people -- there will be lots of businesswomen, women from the arts and education and grassroots people. It's going to be about women and their achievements."