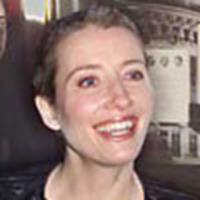 Thompson talks of Trelawney and scene
November 9, 2003 at 12:19 PM ET
eudaemonia Wizard News (via Contact Music)

---
Emma Thompson briefly discusses how art imitates life

. It turns out Professor Trelawney is just as wacky as she is in describing a specific scene in Harry Potter and the Prisoner of Azkaban:
The British actress jokes, "I have a nervous breakdown in the film and in one scene I get to stand at the top of the stairs waving an empty sherry bottle which is, of course, a typical scene from my daily life, so isn't much of a stretch."
Editor's Note: I can only presume this might be the Christmas feast scene, the rare occasion Professor Trelawney comes down from her tower. Otherwise it sounds as if she's describing a scene in Order of the Phoenix, mixing up the two books together, or the movie-makers are deviating from the book.