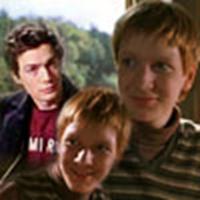 Interview with Coulson and Phelps twins
October 5, 2003 at 8:07 PM ET
eudaemonia The Leaky Cauldron

---
An interview with Christian Coulson

, James Phelps

, and Oliver Phelps

has been posted up after a TLC news correspondent, Victoria, was able to chat with the actors during Collectormania 4

that took place this past weekend. Here are some excerpts of the report

:
Christian [Coulson] had not read any of the Potter books until he read for the part. "I read the first three books quite quickly and I am now read nearly at the end of Goblet of Fire, I guess I am slowly catching up with everybody else!" Asked if he would like to come back to the part of Voldermort. "I would love to, but he is 50 years older and much more evil, if that can be possible."
The Weasleys have not had much of a look in so far in the movies, understandably due to the sheer volume of information that JK provides, but with Prisoner of Azkaban, the infamous twins come more and more into their own. "So, are we going to see more of [James & Oliver Phelps] in PoA?"
"Definitely," says Oliver. "I think the twins come into the story a lot more as the books progress. We have just, last week, filmed the Marauders Map scenes and they are really great, the way they do the map is brilliant, what a great idea. Prisoner is going to be well worth the wait."