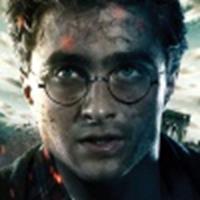 'Harry Potter'
Video: 'Harry Potter - A Look Back' featurette released online
Published July 11, 2011 at 12:20 PM
by Jeremy
from HPANA (via Warner Bros.)
---
As the release date of Harry Potter and the Deathly Hallows: Part 2 looms, Warner Bros. have released

a brand new featurette giving an emotional glimpse at the series over the years from Sorcerer's Stone through Deathly Hallows: Part 2.
The featurette runs at 5 minutes in length and is a must see for anyone lokoing for one last, nostalgic look at the series and how it has grown over the years along with its actors. Enjoy:
Thanks to FirstShowing for the link.
Harry Potter and the Deathly Hallows: Part 2 is hitting theaters this Friday, July 15, 2011.
Views

7484

Comments

17