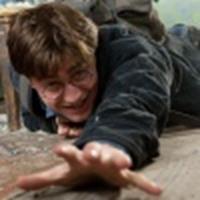 'Deathly Hallows'
Breaking: 'Deathly Hallows: Part 2' special screening hits Chicago
April 2, 2011 at 8:56 PM ET
Jeremy HPANA

Deathly Hallows, Harry Potter, Harry Potter and the Deathly Hallows Part 2, Chicago, screening, Warner Brothers, David Yates, Heyman, Barron, Mark Day, HPANA,
---
This afternoon at approximately 2:00 p.m. CST, 400 lucky audience members witnessed the first screening by Warner Bros. of a working cut of Harry Potter and the Deathly Hallows.
While it was designed as a secret, unannounced "test" screening, HPANA first learned of the event mid-last week, and while we were unable to get a staff member in attendance, several friends of the site were and have given some information.
We were able to get a quick reaction from a member of the audience, who said "[Deathly Hallows is] everything the fans would want and more. A highly exciting and satisfying finish to the movie series."
Spoiler-free:
The film runs at 2 hours long, the shortest in the series. Although reports are this length is not an issue.
Director David Yates was in attendance, along with producers David Heyman, David Barron and editor Mark Day.
Despite mixed emotions on certain scenes, initial reports seem to be very positive!
As news surrounding the screening continues to pour in, we will be updating this post.
Thanks to our friends at MN

and Leaky

for reporting, as well as our source BYX for tipping us!
Harry Potter and the Deathly Hallows: Part 2 is scheduled to hit theaters on July 15, 2011.