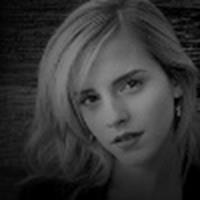 Emma Watson
Emma Watson set to star in 'Perks of Being a Wallflower'
February 11, 2011 at 12:59 AM ET
Jeremy HPANA (via Screen Daily)

Emma Watson, Perks of Being a Wallflower, Harry Potter, Logan Lerman, Stephen Chbosky,
---
It has been reported

through Screen Daily, and later confirmed

via Twitter by the actress, that Emma Watson has signed on to star in the adaptation of acclaimed Stephen Chbosky novel, Perks of Being A Wallflower.
The film is based on a coming-off-age story following the trials and tribulations of a 15-year-old outsider, who will be played by Logan Lerman (Percy Jackson), with Watson playing his first love interest.
Said Emma of the news through her Twitter account

:
Hi all,just wanted to tell you that for once a story in the papers is true! I'm filming Perks of Being a Wallflower this summer.Can't wait!x
Production for the film is scheduled to commence this summer, with Chbosky set to make his feature debut.
The current release date has yet to be announced, but we will be sure to have this and other information on the project for you when it is released by Summit Entertainment.