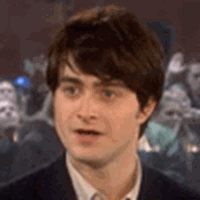 Daniel Radcliffe
Daniel & Rupert appear on 'The Today Show' in U.S.
November 15, 2010 at 2:15 PM ET
Geri HPANA

harry potter and the deathly hallows movie, deathly hallows movie, hpdh movie, Daniel Radcliffe, Rupert Grint, Dan Radcliffe
---
To kick-off publicity for Harry Potter and the Deathly Hallows in the U.S., actors Daniel Radcliffe and Rupert Grint both appeared on The Today Show

earlier. Video is now online

.
Don't forgot the other appearances by the stars, which can be seen here.