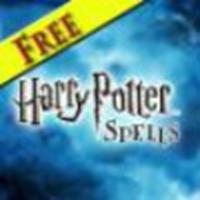 Harry Potter: Spells
Update: 'Harry Potter: Spells' app available for free download; sweepstakes announced
August 4, 2010 at 4:22 PM ET
Jeremy HPANA (via Harry Potter: Spells)

Harry Potter app, harry potter spells, harry potter iphone app, warner bros., Apple, iTunes
---
The official Harry Potter: Spells

app for iPhone/iPod touch is now available

for free download from the iTunes store.
Your free download comes with a variety of spells, with additional "Spell Packs" available for purchase, including the Unforgivable Curse - Avada Kedavra.
Also, stay tuned for a Harry Potter: Spells sweepstakes coming soon from Warner Bros. We will be sure to keep you updated when more information on the sweepstakes becomes available.
UPDATE: The Harry Potter: Spells sweepstakes is now over, winners should be announced soon.