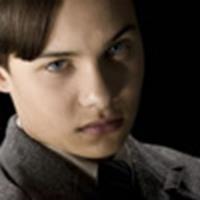 Frank Dillane
Update: 'Potter' star Frank Dillane on 'Spider-Man' shortlist
June 28, 2010 at 12:33 AM ET
Jeremy HPANA (via Deadline Hollywood)

Frank Dillane, Spider-Man, Peter Parker, Harry Potter, Voldemort,
---
Reports have it

that Frank Dillane (teenage "Voldemort" in Harry Potter and the Half-Blood Prince) impressed Columbia Pictures execs enough to place him on the shortlist to portray "Peter Parker" in the upcoming Spider-Man reboot.
Dillane allegedly joins a list of fellow actors that includes Anton Yelchin (Charlie Bartlett, Star Trek), Aaron Johnson (Kick-Ass), Logan Lerman (Percy Jackson and the Olympians: The Lightning Thief) and others.
This news comes from a well-known source for Hollywood scoops (she first reported

the confirmation of Universal's Wizarding World of Harry Potter a month before it was officially announced).
We will keep you appraised of any further developments in Dillane's possible involvement in the reboot.
The new Spider-Man is set for a summer 2012 release from Sony/Columbia Pictures.
Update: Mr. Dillane has not been cast as Peter Parker, with the role going to actor Andrew Garfield

.