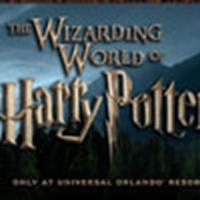 'WWoHP'
Universal to live-stream 'WWoHP' grand opening celebrations; John Williams to attend
June 15, 2010 at 4:48 PM ET
Jeremy HPANA (via Universal Orlando Resort)

Harry Potter, Wizarding World of Harry Potter, Universal Studios, Orlando, HPANA, grand opening,
---
Universal has just announced

via press release that they will be setting up a live-stream web cam on their website for fans to view the two major grand opening celebrations for the Wizarding World of Harry Potter.
Here is the full live-feed schedule:
Celebrity Preview: Wednesday, June 16th 9:30-10:30 pm EST
Grand Opening: Friday, June 18th 9:00-9:30 am EST
These will be "highly-visual and entertaining events" and available for viewing on the above dates via this link

or by clicking on the Live Feed button on the Universal media site.
For further updates and postings from these events, HPANA will be in attendance to provide an in-depth look into the Wizarding World of Harry Potter.
UPDATE: We can now confirm

that John Williams will be in attendance, along with a full orchestra for the grand celebration.